Cathedron - Download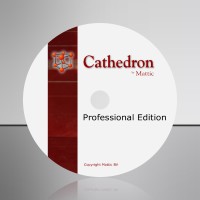 License
By downloading software from the Mattic web site, you agree to the terms of the products license agreements.
About the installation
Cathedron performs a clean install and provides a standard uninstall (through 'control panel/add remove programs'). Cathedron will not create any registry keys and will only copy/create files in the installation folders.
Default login
Don't want to read the manual? Try user 'dev' with password 'dev'.